Shinemound is a Boston-based company, established in 1988.  We established medical device manufacturing plant in Taiwan and expanded into China and Vietnam.  
Shinemound's Mission
We recognize that natural and renewable products are part of the business solution of the future.  Shinemound's mission is to help our customers achieve that goal.  We accomplish this by developing the best quality of products and delivering top quality customer service.
Why join with us?
Shinemound is committed to creating a better world and respecting all beings.  Our GMP/ISO facilities assure we follow through on that promise.  We have excellent relations with the Chinese Government and are experts in dealing with any issues involving China's taxes, customs, and import/export matters.  We also have a strong R&D synergy among our locations in the US, China, and Taiwan.
CDMO(Contract Development and Manufacturing Organization)

Functions:

Design
Development
OEM
ODM
For all BME devices (Class I, II, and III) and drug delivery system

 

We are a Single Source Supplier who:

Specializes in manufacturing medical and many other products
Exports USA Made Products to Asia Countries
Offers Joint Venture China Manufacturing
Creates Biomedical Engineering Products
Creates Food Service Products
Creates Biodegradable Products
Develops and provides any Green or Medical Products you need to buy or produce in China
Your Unique Manufacturing/Industrial Park in China
Would be GMP/ISO Certified
Have an average cost of labor per person of $350-500/month
Utilize hard working people, all working in a friendly and family-oriented environment
Getting started with Shinemound is easy
Mail us your product, along with exact specifications and requirements
Shinemound will evaluate and present a customized quotation that fits your needs
Once an agreement is reached, we will present you with a Confidentiality & Non-circumvent agreement or other representative agreement
Shinemound will then produce a trial order for you to inspect
Once approved Shinemound will go into full production
Come to China and visit our facilities and see how we've created your very own Worldwide Manufacturing Center in China!

Executive Staff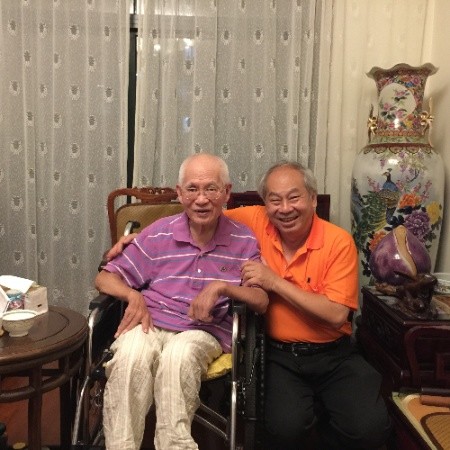 (Pictured Right) Huan-Chung Haggai Li / Shinemound Enterprise Inc. V.P
A Unicorn BME Money Generator
Since March 1988, Haggai Li invested in Shinemound Enterprise inc., started with US $30k and had created four Asian Biomedical Engineering device Unicorns over 30 years with revenue in billions annually. The great achievements were assisting manufacturers nearing bankruptcy to become global #1 within 10 years.  Current focuses are on the investment for M&A, Joint Venture, Entrepreneurship of cutting-edge technologies and medical devices in Taiwan, China, Vietnam, and USA. Throughout the years, Shinemound has evolved into an OEM, ODM, and CDMO Supplier.  Future company goals are for US and European partnership to establish BME Institutes to improve the quality of medical devices and provide medical institutes and healthcare professionals with total solutions for medical devices.
Global Developments
Innovative BME devices developments
Entrepreneurship developments
Global BME medical technologies integrator
BME Institutes Developments
Medical Technology Parks development
Angel Fundings